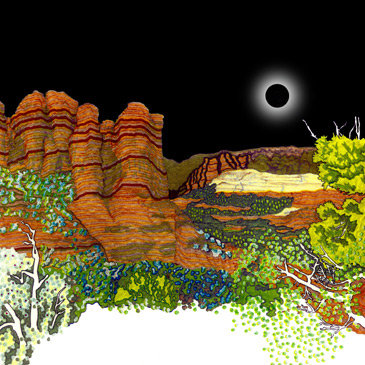 18 August 2017
In honor of the upcoming total solar eclipse, Wonderella Printed is proud to offer Red Rock Black Sun, Will Cloughley's full-color meditation on this most mysterious cosmic phenomenon.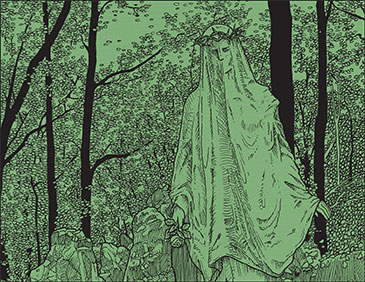 11 July 2017
We are pleased to announce the publication of the fourth issue of Fiddler's Green. Fiddler's Green 4, "Crown & Crossroads," can be ordered through our website and will ship to readers beginning in August. The magazine will also be available at our events in New York and California this fall.
17 June 2017
Wonderella Printed will have a table at this year's Occult Humanities Conference, held October 13–15 at NYU. We will also be exhibiting at several events around the San Francisco Bay Area later this year. See our Appearances and Events page for full details.
31 January 2017
The Troll Cookbook authors Clint Marsh and Karima Cammell are honored to be among the featured guests at the Berkeley Public Library Foundation Authors Dinner on Saturday, February 11.
Fiddler's Green Peculiar Parish Magazine and other works of practical esoterica will be available at the first ever San Jose ZineCon, to be held Sunday, February 12, at Local Color.
* Read Past News Items *
* Send Us Your Comments *