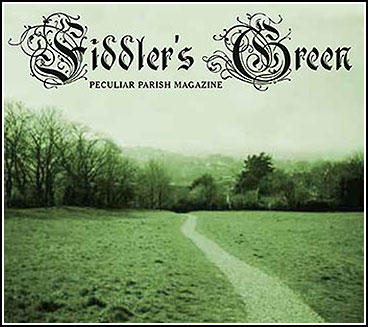 13 August 2015
The second issue of Fiddler's Green will be published in mid-September, featuring work from Alexis Berger, Craig Conley, Sylvia V. Linsteadt, John Polselli, Daniel Schulke, Benjamin Vierling, and Clint Marsh. Pre-order your copy today!
29 July 2015
Say hello to Clint Marsh and friends at two events this September: The San Francisco Zine Fest and The Esoteric Book Conference.
10 March 2015
Clint Marsh and Wonderella Printed invite you to discover Fiddler's Green Peculiar Parish Magazine, a new pamphlet series exploring art and magic.
* Read Past News Items *
* Send Us Your Comments *